The world of makeup can be a minefield with so many products created for different purposes. If you're wandering up and down makeup aisles completely bewildered and more than a little bit lost on where to even begin then don't fear, I've got you!
Maybe you're a makeup novice, or just in need of some expert advice on what the best order to apply your makeup actually is, either way, you've come to the right place.
Let's break it down
Dive into a lesson of all thing's makeup application! Allow me to guide you on what the best order to apply your makeup really is, while gaining more knowledge of what products are actually for!
Remember, you do not need to apply every single product that is listed in your day-to-day makeup routine. Pick and choose the products you like to create a makeup look that makes you feel confident!
So, without further a do, lets jump in to it!
1. Primer
Get your face ready for all those products you're about to layer with a primer. The primers job is to smooth over the skin to create the smoothest base possible for your makeup to rest on.
Whether you want to give your skin that luminous from within glow, or mattify your skin, the primer is the perfect product to do this. Primer can also help your foundation adhere to the skin, for a longer lasting makeup look.
Luminous Primers
Mattifying Primers
2. Foundation
Whether you're looking for full, medium, or light coverage, the main purpose of a foundation is to even out your skin tone and create an even canvas. Choose a product that works well with your skin type, and is as close to your skin tone as possible for a flawless application. Check out the best way to apply foundation here.
Amarni Luminous Silk Foundation
Fenty Beauty PRO FILT'R Soft Matte Longwear Foundation
3. Concealer
Just as it says on the tin, a concealers job is to conceal. Hiding those annoying spots that continue to stick around, and any dark circles filled with regret from your all-nighter.
If you are looking or a more natural makeup look and have only a few imperfections to cover, concealer can be applied without a foundation for any touch up.
4. Liquid and Cream Face Products
As someone with dry skin, I love the addition of liquid and cream products to keep my face looking dewy. However, if you prefer only using powder products to sculpt, then you can skip this step. Those with oily skin may want to stick to only powder sculpting products, for a longer lasting makeup base without the added moisture of liquid products.
Cream Bronzer/Contour
Bronzer can be used in two ways depending on the shade of bronzer you choose.
To add a bronze, tanned glow to your makeup choose a warmer coloured bronzer, adding a sun kissed look to your skin.
Add depth and contour by creating the illusion of chiselled cheekbones. If you're looking for a contour shade, choose a darker neutral, or cool toned contour to add contours to your face.
Liquid Blusher
Give yourself that youthful flush of colour with blusher. Blusher is used on the apple of the cheeks to add some more colour into your makeup base. I love using a liquid blush to really give a natural look and some added shine to my dry skin.
Liquid Highlighter
Highlighter was all the rage a few years ago, with the trend of adding so much 'blinding' highlighter that you somewhat resembled a disco ball – yes, I also partook in this trend.
In 2022 we'll be seeing a far more toned-down highlighter trend that just gives the skin a healthy-looking glow. Liquid highlighters are my favourite products to create that natural healthy skin glow. Liquid highlighter is perfect for those with dry skin!
Add to the high points of your face to draw out your cheek bones, or reawaken a tired, dull complexion. Any part of you face you want to bring forward add a dab of highlighter to.
5. Powder products
Once you start applying your powder products there is no going back. I repeat, DO NOT start adding liquid or cream products on top of your powder products. This can make your complexion look muddy, is extremely hard to blend seamlessly and even ruin all the hard work you've just put in.
Setting powder
I always recommend setting down your liquid products with a setting powder before moving on to more powder-based products. This step is super-crucial for those with oily skin as it draws out the moisture from your face.
Setting powders come in pressed or loose formulas, either translucent or with colour to match your skin tone. Choose the option that works best for you.
Bronzer
By all means, don't feel as though you need to add more bronzer, blusher or highlight if you have already applied these in a liquid formula!
We've spoken about what bronzer is used for before, so I won't bore you by repeating myself, much like the liquid bronzer, powder bronzer is used for the exact same reason. If you feel as though you've created enough depth and colour with liquid bronzer then feel free to skip this step.
Equally, if you'd rather stick to only using a powder bronzer, then go right ahead. I live for a bronzed look, so always find myself doubling up on my bronzer application, using a liquid and powder products.
Blush
Just like liquid blush, powder-based blush is used to add a peachy pink colour to your cheeks. Apply a light sweeping on your cheeks for a natural healthy glow.
6. Eyes
Eyeshadow
If you're creating a heavier makeup look, with lots of pigments and blending, then you may even want to move this step to before your foundation. This will make cleaning up any fallout from your eyeshadow easier, without ruining any of the foundation base you've already laid down.
If you're just applying a subtle sweep of eyeshadow, then you should be safe to apply after your foundation. Eyeshadow is a great addition to your makeup routine for adding depth to your eye sockets, or just a playful pop of colour to your face.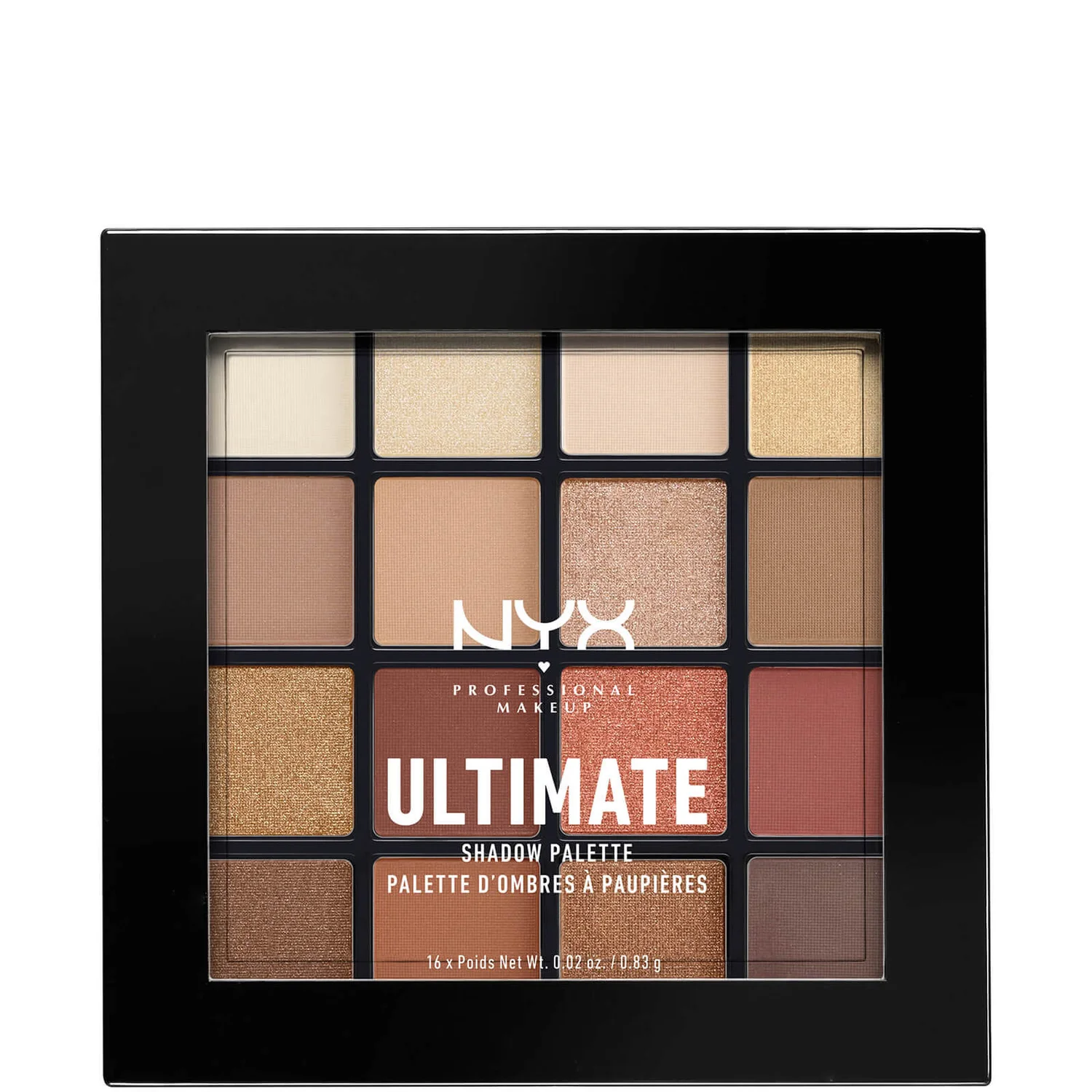 Eyeliner
Eyeliner is a product of master sorcery, coming in liquid, gel or even powder form, apply around the eyes to emphasise, or even create a new shape for your eyes. Elongate you eye or round off, get creative with a graphic design or stick to the classic wing, the possibilities are endless!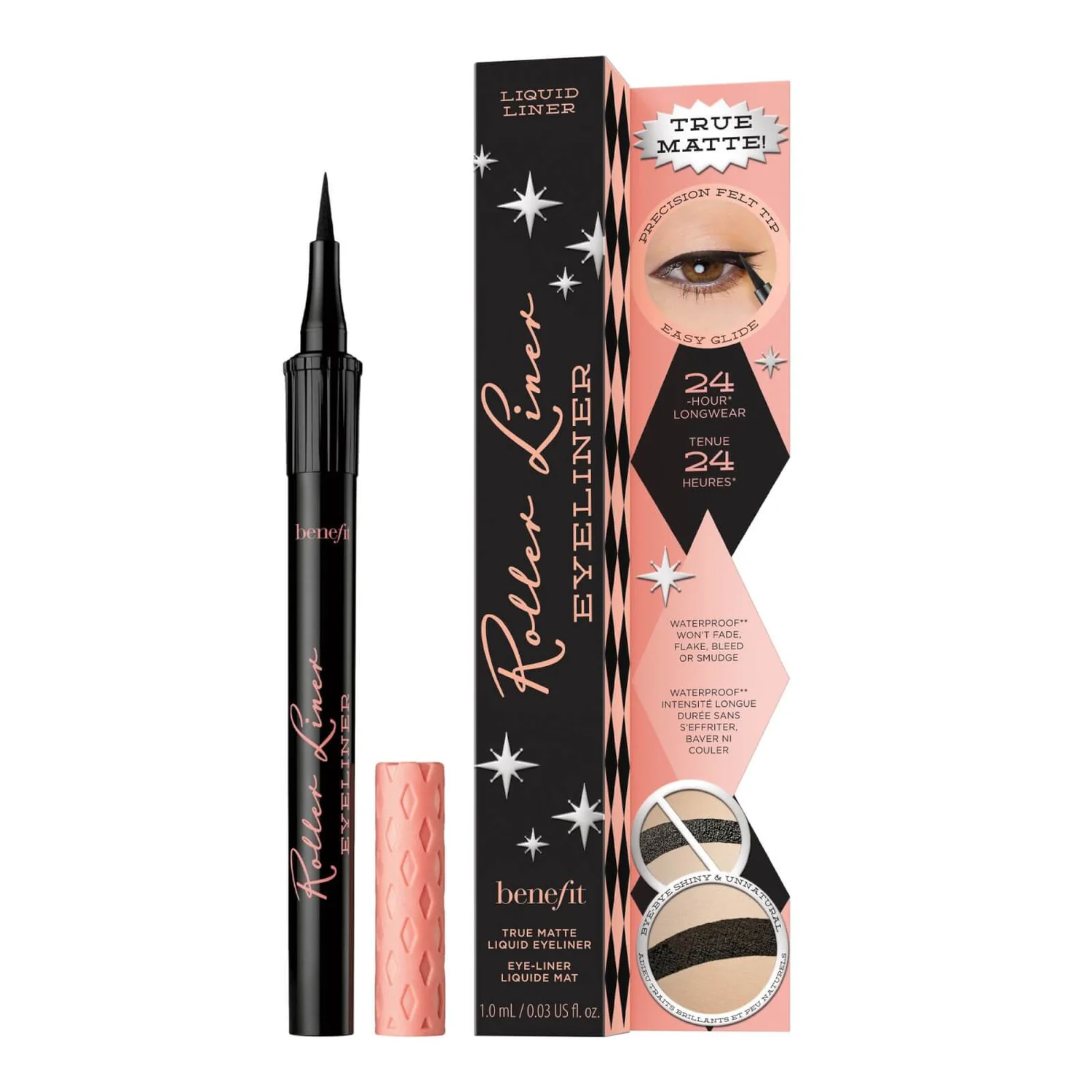 Mascara
Perhaps one of my ultimate favourite makeup products, mascara is applied to your eyelashes to accentuate your lashes, leaving them looking longer or more volumized – or even both!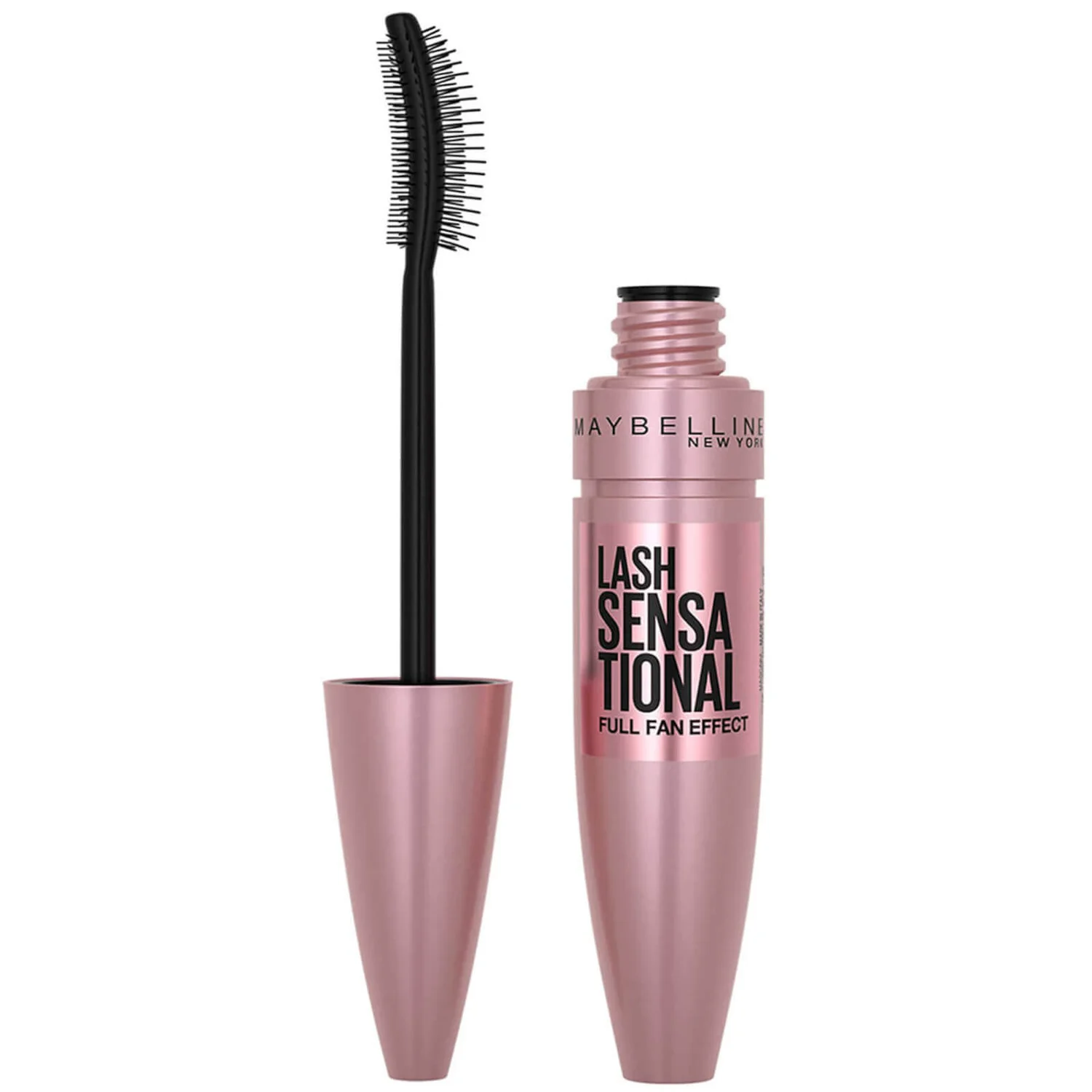 7. Eyebrows
It's time to get started on taming those brows.
There are so many products out there for eyebrows with different formulas to suit you. If you have thin eyebrows, an eyebrow pencil is fantastic to fill in any sparse spots while keeping a natural look. Alternatively, if you're already blessed with thick eyebrows then an eyebrow gel is ideal for you to keep any stray eyebrow hairs in place.
8. Lips
Lipliner
The item in the makeup aisle that looks like a colouring pencil, yep, that's the lipliner. Used to outlines your lips and create a border to stop your lipstick from running. Maybe you're looking for a method that doesn't involve a cosmetic procedure to make your lips appear better, then the mighty lipliner will be your best friend.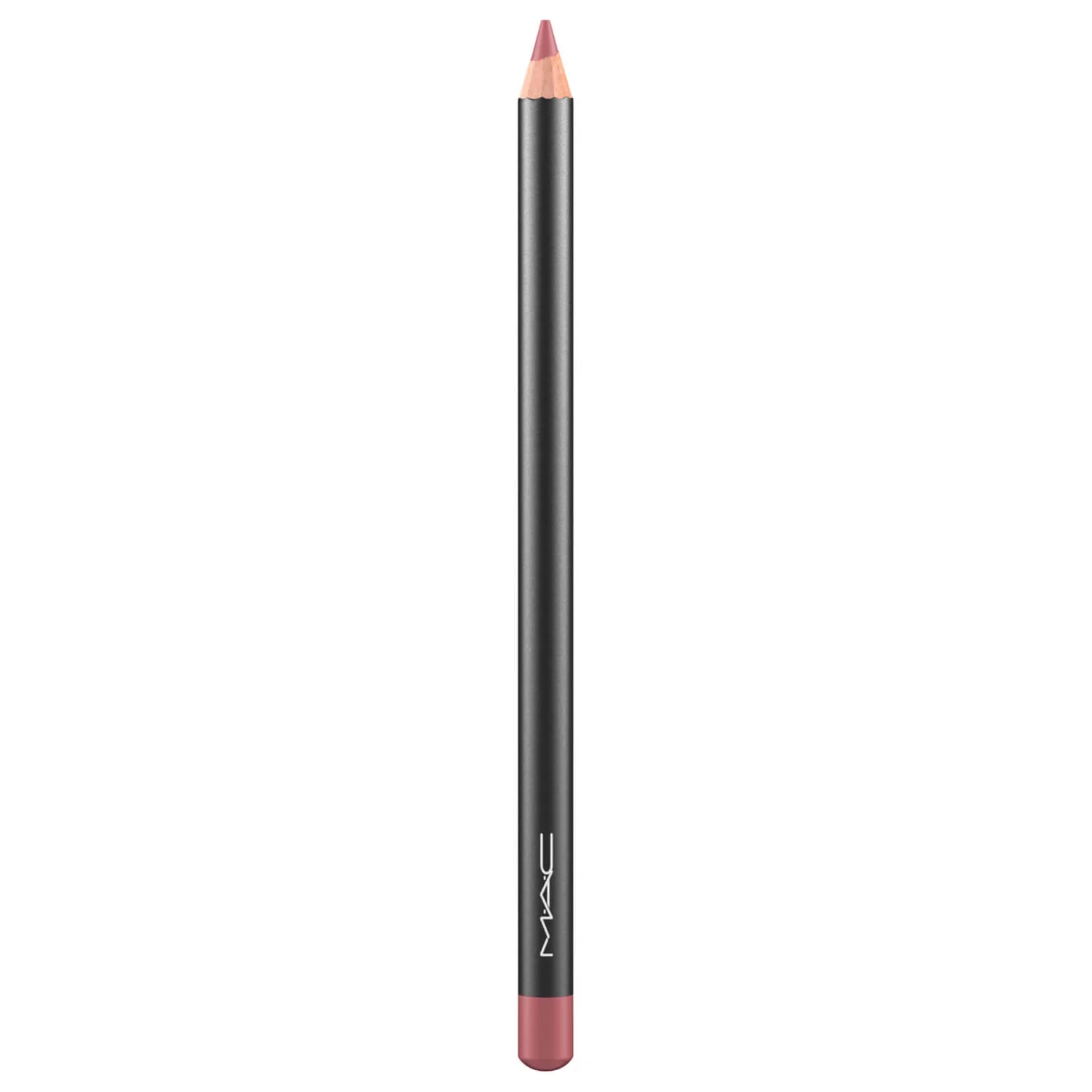 Lipstick
Lipstick adds colour to your lips, stay safe with the perfect nude or push the boat out with a deep purple, lipstick is the perfect tool for completing your makeup look. Available in many different formulas, matte or gloss, liquid or cream, whatever your preference there's a lipstick product for you!
Gloss
If you prefer a matte look then a gloss isn't necessary. If your like me, you will be all about the glossy lip look! Gloss applies a shine to your lips making them look plump and gleam in the light. There are plenty of different type of lip glosses on the market in different colours, and even some with lip-plumping ability. Pop you're gloss on to complete your makeup look.
9. Setting Spray
Make sure you set all that hard work in place with a setting spray to finishing off your makeup! Setting spray comes in the form of a liquid spray, spritz a few pumps onto your face and allow to air dry, and there you are, all done with a full beat makeup routine!