Finding the best coloured mascara to match your eye colour works in very much the same way as matching your eyeshadow to compliment your eyes. It's all down to colour theory.
I won't bore you with the ins and out because let's be honest, no one is really here for a full-blown colour lesson. Instead, I'll leave you with basic rule that colours opposite each other on the colour wheel are complimentary and following this simple is the trick to finding the right colour make your personal eyes pop.
Let's jump into it
Coloured mascara may be daunting to some; it's not a makeup trend we tend to come across too often during our everyday jaunts, but it should be. Personally, when I imagine coloured mascara I think of statement, bold pops of playful colour, but in reality coloured mascara doesn't always need to be so daring.
If you're a bit frightened to go all out in your first few attempts of wearing coloured mascara, then opting for a more subtle application and hue may be the way to go.
How to wear coloured mascara
If you are looking for a subtle way to wear your coloured mascara, then applying straight over your natural lashes is the best option. This will keep the colour of your lashes looking understated with a more subdued pigment but still remain striking.
Finding the best coloured mascara to match your eye colour can be a fabulous makeup statement. Having your coloured lashes as the showstopper of your makeup look is also a good idea. If you're just starting out experimenting with coloured mascara then try pairing alongside a stripped back makeup. A pop of mascara colour goes great with a natural makeup so inject some playful energy into your appearance. A nude lip, neutral, light eyeshadow and a stripped down foundation base is the ultimate canvas to allow a colour mascara to take centre stage.
Another great alternative is to pair your lash and eyelid colours to create a seamless blend. This makeup look appears super high fashion and is a great way to get playful. A go big or go home type makeup look that will have everyone staring, but in a good way I promise, everyone will be envious of your confidence.
Best coloured mascara for green eyes
If you're blessed with the cool beauty of green eyes then the coloured mascara that perfectly matches is a purple. Yes, purple! Sweep the colour over your lashes to enhance your green eyes even further, opening them up bright and beautifully.
Eyeko Lash Alert Mascara in Purple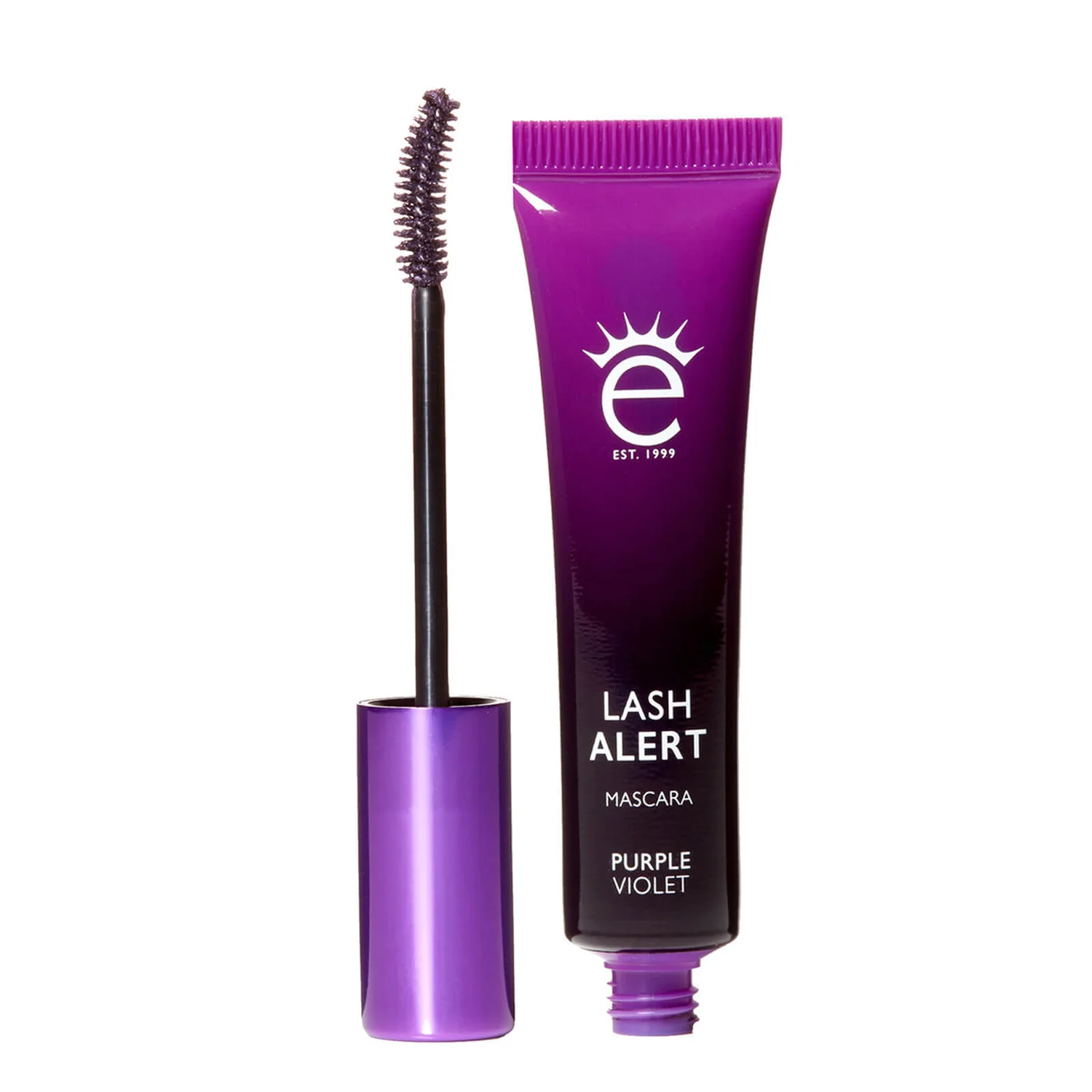 If you're looking for a more subtle colour to pair with your green eyes, then choosing a simple brown shade is perfect for drawing all the attention to your green irises. Trading your black mascara for a brown mascara gives a much softer eye look for day-to-day wear.
PIXI Large Lash Mascara in Best Brown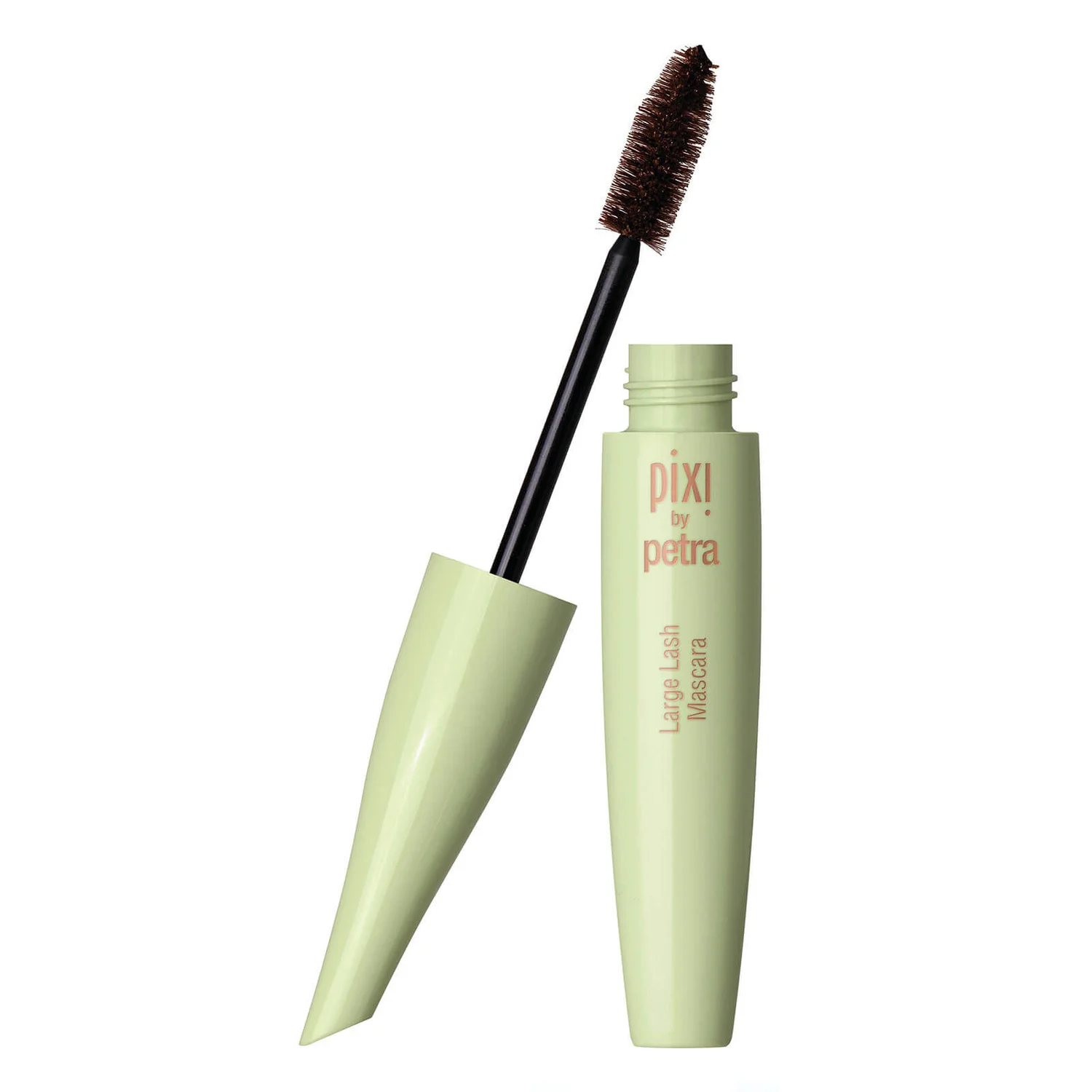 Best coloured mascara for blue eyes
Deep red or burgundy is the coloured mascara that will draw everybody into your blue eyes. A deep colour like burgundy makes the blue in your eyes appear even brighter. If you're wanting your eyes to be the focus of everyone's attention, then here's the secret ingredient! A colour like burgundy might seem a bit 'out there' but honestly, it's much more subtle than you might expect. Take it for a test run and i assure you, you'll be converted to a coloured mascara lover!
KIKO Milano Smart Colour Mascara in Metallic Burgundy
If you are looking for something a bit wilder though, a bright red or pink is the perfect option. This will still be a standout option that also makes the blue in your eyes shine twice as bright as it would alongside your standard black mascara. This bright colour pop is one for the most daring among us, those who are unafraid to make the boldest of statements.
3INA Makeup The Colour Mascara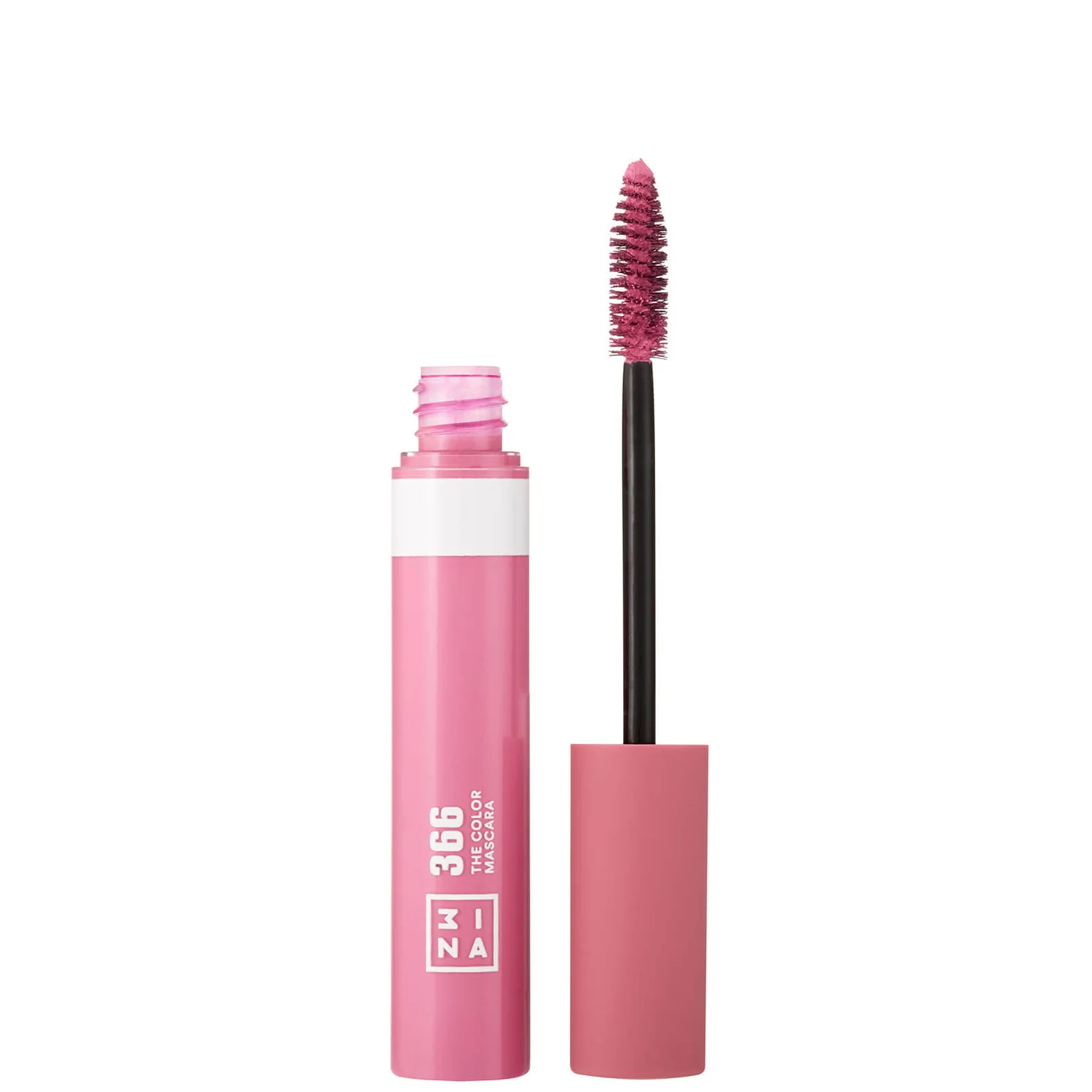 Best coloured mascara for hazel eyes
Hazel eyes have flecks of both green and brown. These beautiful pools of colours can be enhanced with multiple mascara shades. If you're wanting to harmonise with that green colour found in your eyes a green mascara is the ideal option for hazel eyes.
Lime Crime Astronomical Volumising Vegan Mascara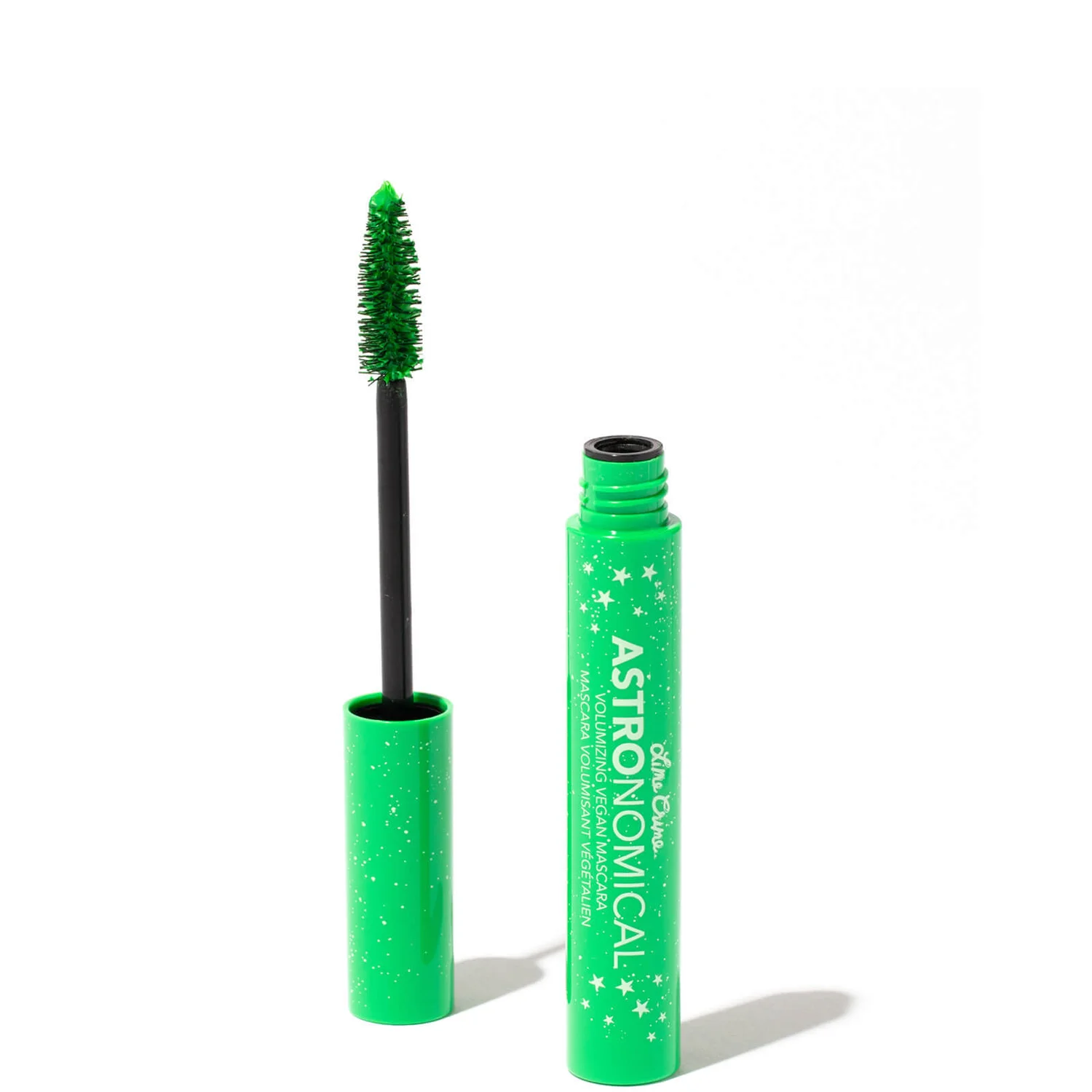 Now, if you're someone that loves to stand out a gold, shimmery mascara could be you perfect match for your hazel eyes. Gold eyeshadows work perfectly with hazel eyes for bringing out the tiny gold flecks that can be visible in your hazel eyes and using a gold mascara works equally as well. To some a gold mascara may seem like a step too far out of the comfort zone, but trust me it'll be a risk you won't regret.
Dolce&Gabbana Passioneyes Mascara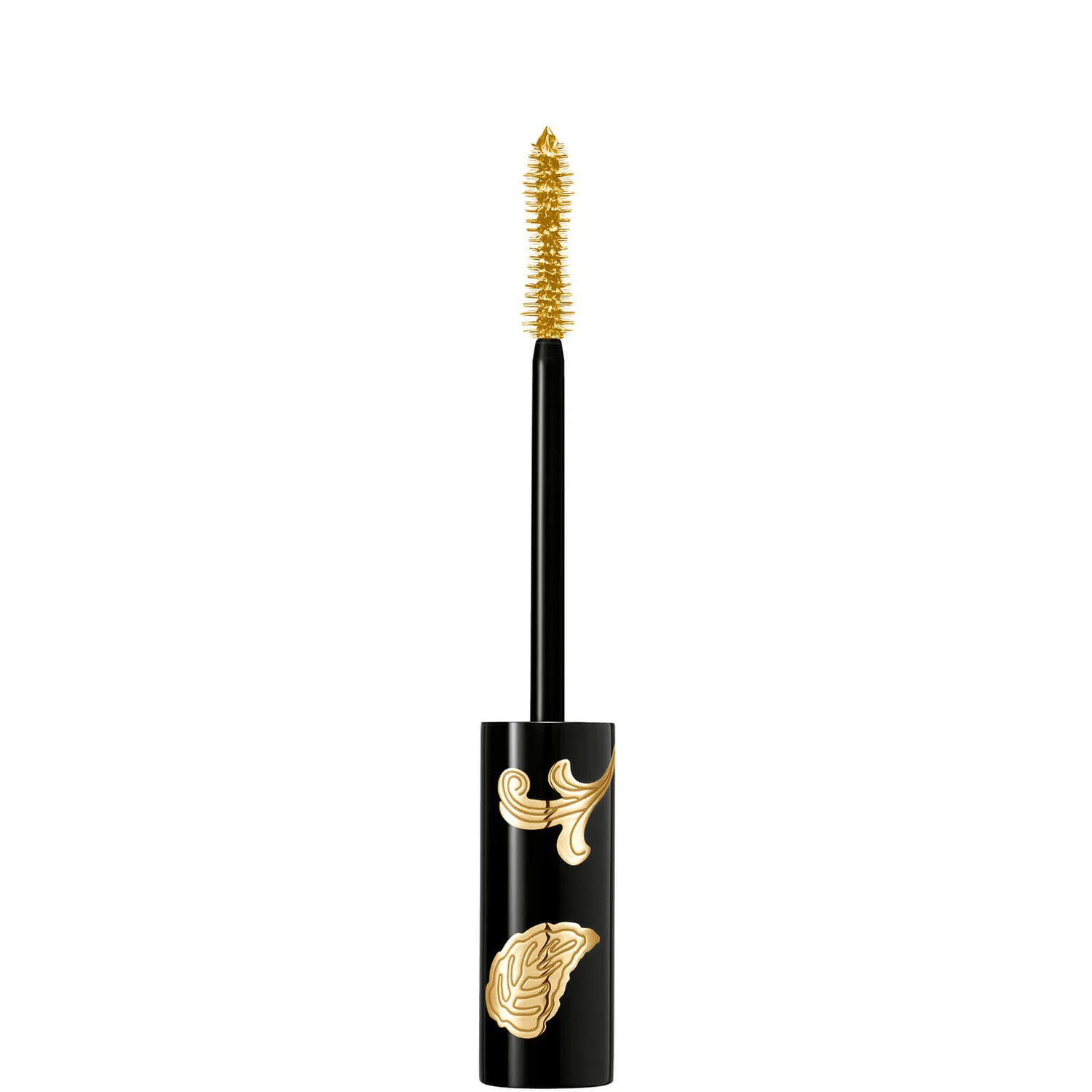 Best coloured mascaras for brown eyes
Looking for a dramatic coloured lash to match your brown eyes? It's time to put your usual mascara to one side and get acquainted with a high-voltage electric blue mascara, ready to make your deep brown eyes even more seductive.
Brown eyes have warm pigments that are best matched with the cool pigments in colours like blue and purple. If you do want something slightly more daring then testing out a bright blue mascara is incredible option for enhancing those beautiful brown eyes.
Benefit BADgal BANG! in Brightening Blue