There is a fine line between oily and dewy, get it wrong and you're skin could be looking like you've just run a marathon which I assume is not quite the look we're going for.
Making your foundation look dewy is actually pretty simple, so pull up a pew and read about all things dewy skin. Here is a full breakdown of how to achieve a dewy foundation base whether your skin is oily, dry, combination or none of the above.
What is a dewy foundation base?
A dewy foundation base is simply a light reflective makeup base that is usually described as glowing. Using natural oils and highlighting products in the correct places of your face to reflect light and create a luminous complexion.
A matte foundation base can look incredible, but sometimes nothing can beat that glow-from-within finish. Summer and radiant skin go hand-in-hand and the good news is it doesn't take an awful lot of extra effort to achieve a dewy foundation base.
Best dewy foundations
Sometimes a dewy formula is the best way to accomplish a radiant glow. If you have dry skin you're probably jumping for joy, as a dewy foundation usually means one thing – extra moisture! Although dewy foundations may be best suited to dry or normal skin types that doesn't mean those with oily skin have to miss out. Yes, you can still enjoy a foundation that doesn't leave your base looking matte, it's all about choosing the right foundation formula and some tactical setting powder placement to minimise an oily appearance.
Charlotte Tilbury Airbrush Flawless Foundation
The Airbrush Flawless Foundation gives just the right balance of mattifying while still keeping your skin looking radiant. It really is the perfect all-rounder but of course, we expected nothing less from the makeup queen herself – Charlotte Tilbury. Whether you have dry skin, oily skin, or combination skin this foundation will be your best friend when it comes to healthy looking, glowing skin.
Armani Luminous Silk Foundation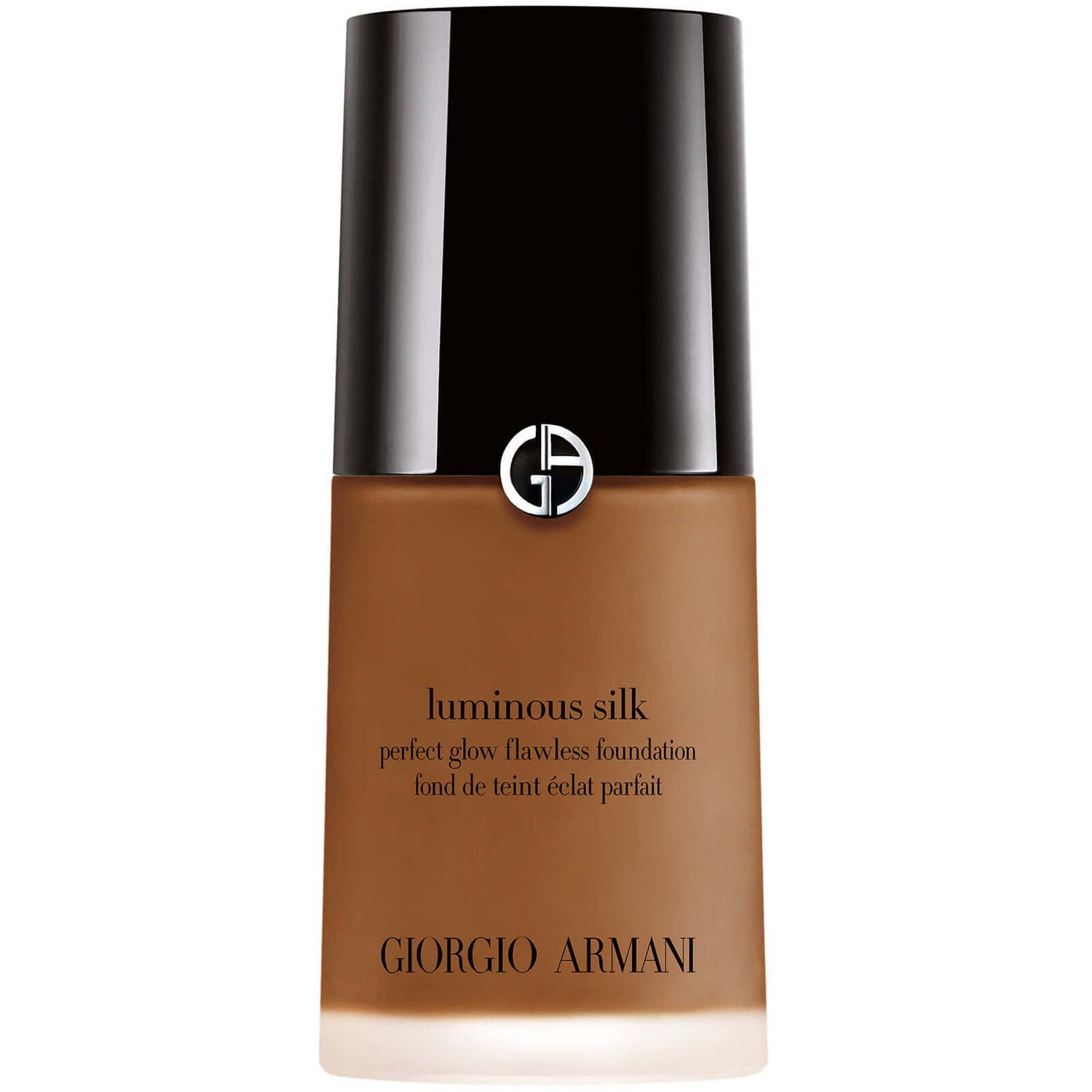 This one may be a little on the pricey side but if you're looking for a buildable coverage and unmatchable luminosity then the Armani Luminous Silk Foundation answers your prayers. Its silky-smooth consistency feels lightweight on the skin while still having enough coverage to blur any imperfections.
NARS Sheer Glow Foundation
A delicate glow, added skin care benefits and a lightweight coverage that delicately evens out your skin tone – what more could you want from a foundation? The NARS sheer glow foundation is a glass bottles filled with dewy skin perfection.
The Ordinary Serum Foundation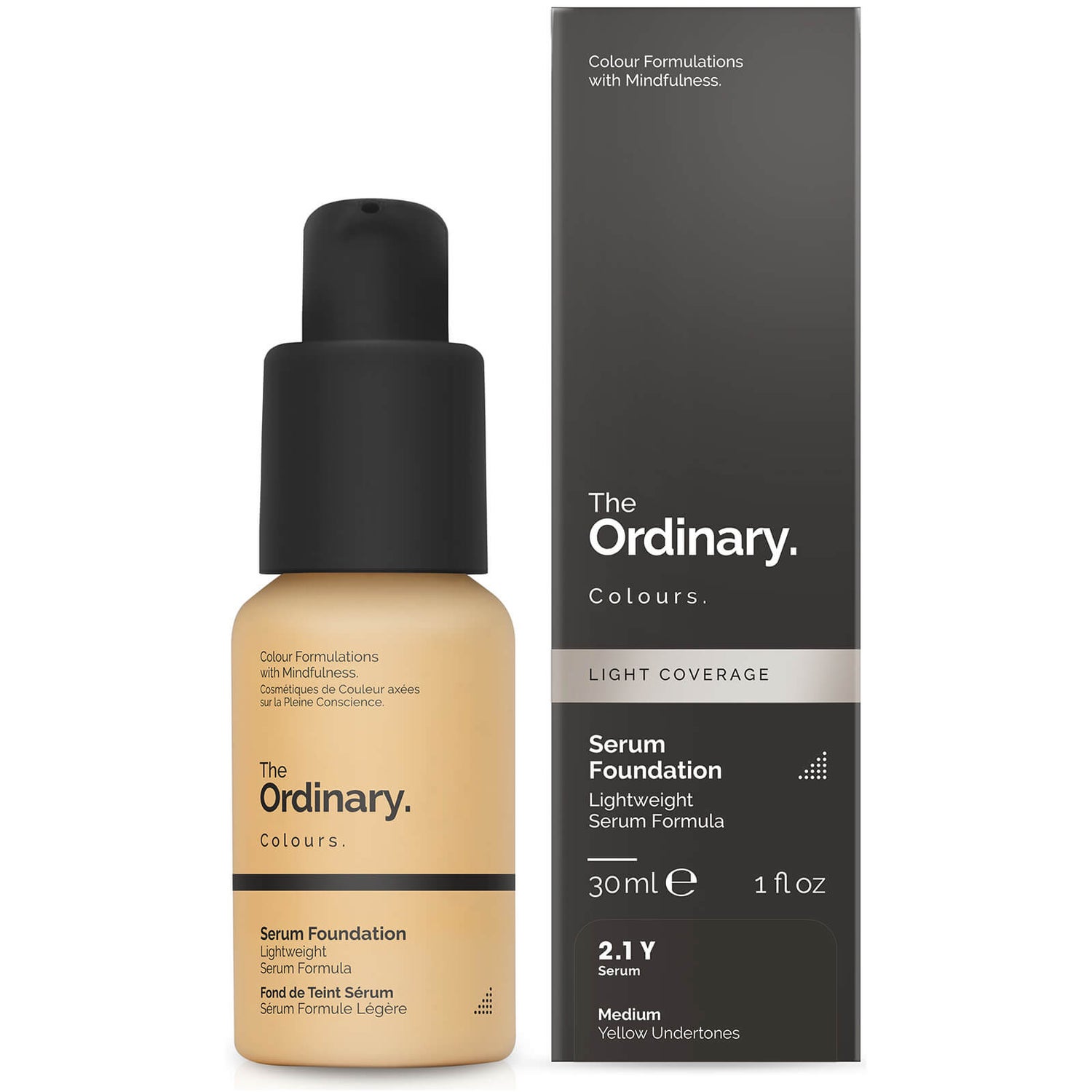 The Ordinary Serum Foundation is a superb budget options for those who are looking for a day-to-day dewy foundation that won't break the bank. Its lightweight formula feels incredible on those with dry skin and promises to give a long-lasting coverage free of caking.
How to make your foundation look dewy
It may be that sometimes a dewy foundation isn't quite the right product to get your skin glowing or you just really want to add in a little extra sparkle. If you experience excessive oily skin, then you may have no other choice than to choose a matte foundation and then add int the glow later.
Apply a highlighter
Highlighter comes in two forms; liquid or powder and is a crucial step if you want to make your foundation look dewy. We may be past the point that makeup gurus are teaching us to use highlighter to resemble glitter balls, but that doesn't mean highlighter should be skipped altogether. It's now time to opt for a more refined, everyday healthy glow without using highlighters.
Where to apply highlighter
For the most natural look, highlighter should be placed on the high points of your face where light hits. The reflection from the light on your highlighter will create the dewy skin appearance we all long for. Simply apply to the tip of the nose, top of the cheeks and finish with a light dusting over your top lip and you'll be good to glow.
Using powder highlight
Dewy skin may seem like a luxury that is only achievable for those without oily skin, but the truth is anyone can achieve that healthy looking glow with the correct makeup base, yes, even if you have oily skin.
It may be that adding in anything that could be deemed as extra oil to your already pretty slippery skin is a complete no-no. However, don't let your glowing skin dreams fade, you can achieve a radiant base using only powders!
Powder highlighters usually achieve a shimmery finish and can be placed on top of your foundation base once its all been set down with powder. To make your powder foundation look more glossy and less shimmery apply a few spritzes of setting powder on your brush before picking up the powder.
Using a liquid highlighter
Liquid highlighter is the most effective product to achieve a natural glow to your skin. A liquid highlighter is perhaps more suitable for those with dry or normal skin as it often brings extra oil to the face in order to achieve the desired dewy finish. For those with dry skin this extra injection of hydration is often a welcome addition.
Liquid highlighter can be used in a number of ways. Place over the top of your foundation on the high points of your face, underneath your foundation or even mix in with your foundation to create an all-round, radiant glow.
Highlighting primer
Unlike applying your usual highlighter on top of your foundation you want to apply a highlighting primer to your entire face before you go in with your foundation. A highlighting primer will add extra glow to more matte foundation formulas and give a radiant glow-from-within without pushing the overall look into an oily looking mess.
Mac Strobe Cream