Some of us want length, some of us want volume and some of us are extra greedy and just want it all. Yes, I am the extra greed one. But if you can buy a mascara that gives you both thick and elongated lashes, why wouldn't you?
Above all other makeup products, mascara is the one that I feel can really transform a face. Forget about all this contouring (yes, I love contouring my features too but not on a daily basis) mascara can bring you tired eyes back to life.
It's all in the wand
The final result of a mascara is all in the type of wand that is designed for the product. If you're wanting to gain some more insight into what different wand shapes do, I've got a blog here that explains all. Next time you're stuck between two mascaras take a look at the wand to help you decide which is best for the effect you want it to create on your lashes.
The best mascara wands that create both lengthening and volumizing effects will typically be dense with bristles. Look out for wands that are either curved or hourglass shaped as these help to achieve the best possible volume and length.
The best mascara for lengthening and volumizing your lashes
All mascaras are marketed with different traits. Lengthening mascaras are created to give you the longest possible lashes and volumizing mascaras make your lash line look thick with lashes leaving little to no sparse gaps. You may be sat thinking you want the best of both worlds, who doesn't want long and thick lashes? Lucky for you you're not stuck with having to make the difficult choice of length or volume, it's possible to find products that give you it all.
Too Faced Better Than Sex Mascara
This was one of the first high-end mascara I ever purchased myself and I have no regrets. Five years later and I still love this product for volumizing and lengthening lashes!
Don't over layer this product or you may see some clumping, the formula is pretty thick but that's what you need from a volumizing mascara. One or two layers are enough for you to see a big difference in your lashes.
Be warned though, the non-waterproof formula can sometimes get a bit smudgy under the eyes if you're having a chaotic errand-filled day. If you're wanting it to never budge, whether you're in rain, humidity, or you're just a bit emotional, then you may be best opting for the waterproof version.
L'Oreal Lash Paradise
Quite similar to the Too Faced Better Than Sex mascara, this product also has an hourglass shapes wand that's ideal for create the upmost drama for your lashes. It's also an absolute steal at just over a tenner.
L'Oreal have even recently improved the formula with the addition of castor oil to keep your lashes nourished and suitable for even those with sensitive eyes. If you find lots of mascaras leave your eyes feeling uncomfortable or itchy, then give this one a go. You still get all the length and volume you could want without any irritation.
Maybelline Lash Sensational Mascara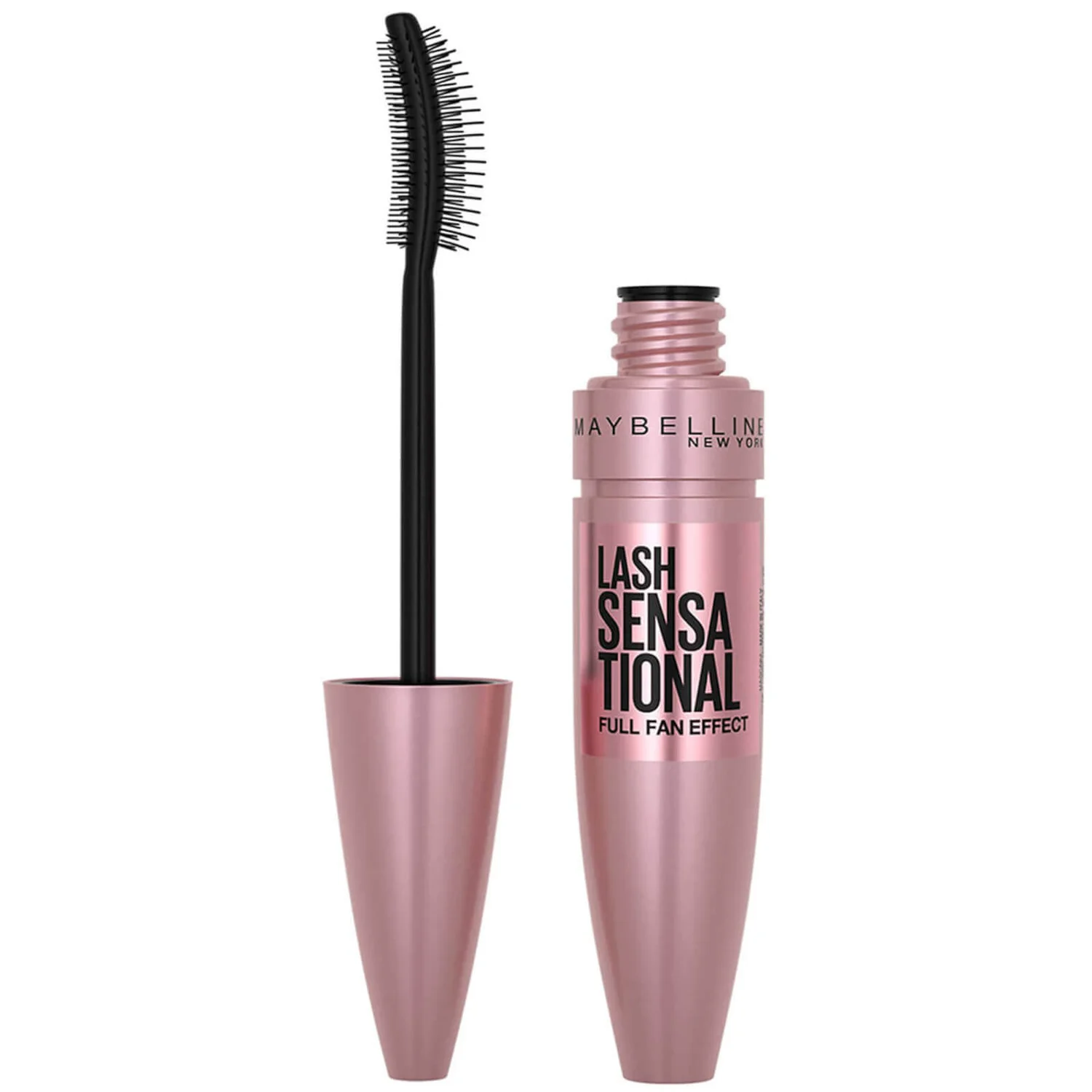 A Holy Grail product that I know I can count on for keeping my lashes thick and fluttery. If I've run out of mascara and need a quick replacement to tide me over this is often the one I reach for knowing I won't be disappointed. It's a great option for everyday use and for the price you can't really go wrong.
This mascara displays a curved shaped wand which is fabulous for those who want their lashes lifting to create an elongated look. It's got both long and shorter wand bristles that are perfect for coating every lash even those teeny tiny ones you can barely see which packs your lash line out and makes your lashes look instantly thicker.
Fenty Full Frontal Volume, Lift & Curl Mascara
The name of this mascara tells you all you need to know without even taking a peak at the mascara wand that's inside. This mascara will pretty much give you all you need and is one of the best mascaras on the market for lengthening and volumizing your lashes.
It covers your lashes in a super black pigment for achieving volumized, dense lashes and is great for building to get your lashes to your personal volume preference.
It's magical wand actually has two surfaces made for achieving both long and thick lashes. Used the bristle dense side to create showstopping volume before flipping to the thin, flat side to lengthening those lashes to extreme hights. That's innovation.